Jobs we specialize in
If you're looking for a home remodeling contractor or remodeling company near me in New Jersey, don't hesitate to contact us. We offer a wide range of renovation services from small updates to complete transformations. Experience the benefits of renovating your living space today.
Home remodeling services cover a wide spectrum, including: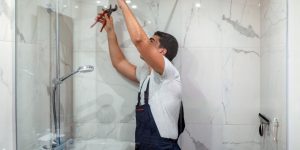 Bathroom Repair
When considering bathroom repair and installation, the choice of a competent bathroom renovation handyman in your vicinity holds immense importance. A well-kept bathroom not only elevates your home's aesthetics but also significantly appreciates its monetary value. Our professional service places a strong emphasis on executing the task efficiently, thereby reducing the likelihood of costly errors and ensuring enduring results.
Kitchen Repair
A well-maintained and functional kitchen is essential for daily life. Repairing or updating kitchen fixtures, cabinets, and countertops can enhance the visual appeal of your kitchen, making it a more inviting and enjoyable space for cooking and socializing. We implement your solutions from backsplash replacement to kitchen island installation.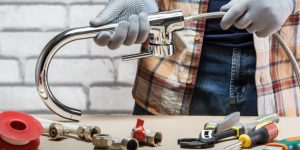 Plumbing services
Rely on our local experts for all your residential and commercial plumbing needs. With their precise issue diagnosis and effective problem-solving skills, they ensure top-notch service for homes and offices in New Jersey. Don't settle for less – choose our team for prompt, reliable assistance.